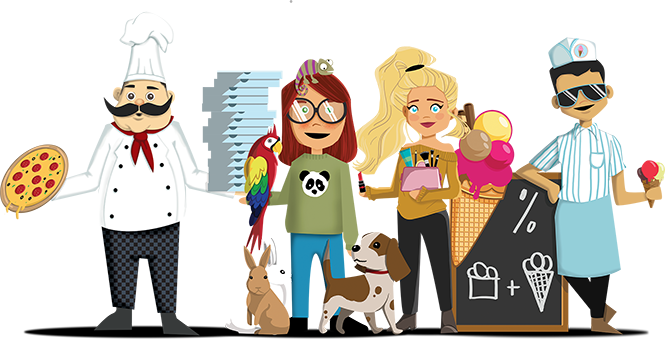 DANISH DESIGNED QUALITY TOYS
The City series is a creative, learning and developing toy for children ages 5-10. It creates a healthy balance between the analog and digital play. The child is given the opportunity to build dollhouses themselves and change it whenever they feel like it.
The design options are numerous and challenge your child in the best possible way. The simple walls and joints make it easy for the child to build their own dollhouse.
Our goal is to create opportunities for creative play for your child, which is why you will find many fun and exciting sets in the City series that develop your child's creativity and logic. The DollsWalls app provides an extra layer of experience. It's here you'll find short stories and our magic lens, that will awaken elements of the dollhouses through augmented reality.
City sets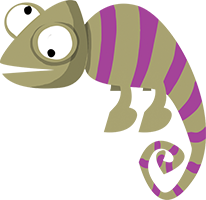 Inspiration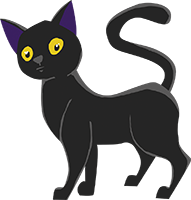 The different sets from DollsWalls City
The City series is inspired by the pedestrian street's many exciting shops and eateries. We have different theme sets such as a pet shop, ice cream shop, beauty salon and pizzeria. Each set can be assembled in different ways and is designed for the child to effortlessly put the parts together and separate them again to build new constructions. Children's imagination is stimulated as they develop stories and create their own universe.
Each theme set is easy does not take up much space when it needs to be left on the shelf or if you'd like to bring it with you on travels or visiting friends. Read more about the four different themes in the City series below.
PET SHOP
In the pet shop everyone comes to visit Ruth and her animals. There are all kinds of animals in the pet shop: rabbits, dogs, fish, cats and the shop's own gecko, who loves to break out and hide in the weirdest places. Use the magic lens in our app to find out what the gecko is up to today.
Pizzeria
The pizzeria is always filled with happy guests who enjoys Chef Tony's famous dishes. You will often find Karla and May at the Pizzeria. Karla loves Chef Tony's special pizza, and May always orders his famous spaghetti carbonara. Look through the magic lens in our app and find out what dishes Chef Toni is making today.
BEAUTY SALON
When Karla wants to pamper herself, she goes to Sophie's beauty salon. ​​Sophie offers a lot of different treatments – for instance; massages, facials and nail decoration. Karla loves going to the salon. Look through the magic lens of our app and see what Sophie is creating today.
Ice cream shop
David's ice cream shop offers a lot of different ice cream and delicious desserts. In front of the shop, David has three bikes that are available to his customers take a ride around town while enjoying their ice cream. Look through the magic lens of our app and find what elements come alive at the ice cream shop.
Our app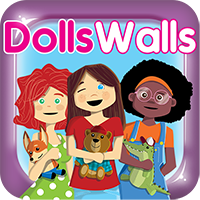 One of the fun things about playing with DollsWalls is that your child can completely build their own dollhouse from scratch and let their imagination run wild in the creative analog play. With our app you can add an extra element to the dollhouse, when using our magic lens, that brings parts of the elements alive through augmented reality (AR). Look through the magic lens and watch what happens.
​