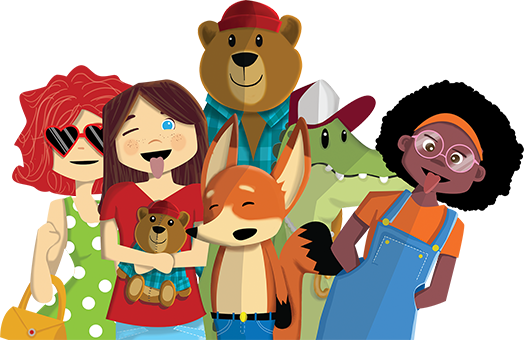 HOME SERIES – BUILD YOUR OWN DOLLHOUSE
DollsWalls opens up a whole new world of opportunities! Let your child develop their creative skills with a dollhouse from DollsWalls. DollsWalls allows the child to completely build their own dollhouse. Explore the Home series, which offers four different sets of rooms.
Each of the sets can be assembled and played with separately, but you can also choose to expand your dollhouse with more rooms from DollsWalls. It offers countless possibilities for compositions and for your child to immerse themselves in the creative play.  In our app you'll find our Magic Lens, look through the lens and watch as elements of the playset come to life through Augmented Reality. 
Home Set

Inspiration
DOLLHOUSE ACCESSORIES AND FURNITURE
​
All 4 sets from the DollsWalls Home series include different accessories and furniture that matches the room. In our app you can find a virtual guide of assembly suggestions for each set. You will also find our Magic Lens, try holding it over the Living Room and see what happens.
​
Kitchen
In this set you'll find the appliances and equipment that you would find in a real life kitchen. It is up to your child's imagination to design the kitchen their way, there are no rules – you can create the kitchen any way you like.
Livingroom
In the livingroom there is always fun and laughter. This is where the DollsWalls girls meet up after a long day with lots of activities. Movie nights are their favorite tradition, they cozy up with their blankets and popcorn to watch their favorite movies. Every once in a while, May plays the guitar and entertains her friends.
Bathroom
Let your child create their own bathroom with this theme set from DollsWalls. Try using the Magic Lens in our app to see what happens in the bathroom.
Bedroom
At the end of a long day, the girls enjoy a bit of quiet time in the bedroom. They take turns reading bedtime stories. Ida tells the best stories about the girls teddybears adventures. Try the Magic Lens in our app and see what happens.
Our app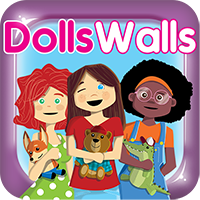 One of the best things about DollsWalls is that your child can let their imagination run wild with creativity. The DollsWalls app is a supplement to the analog play. In the app you can find short stories from the DollsWalls universe, suggestions on how to assemble each set and our Magic Lens. Through the Magic Lens you can access the AR elements (augmented reality) which will make parts of the playsets come alive. Try holding it over the Kitchen and see what happens.