This multiset consists of all 4 sets from DollsWalls Home series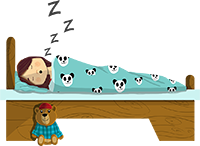 With DollsWalls Multiset you get all 4 sets from the Home series ! It's just a matter of getting started building and immersing yourself in the play. Remember to download our free app where you will find stories, games and most importantly; our Magic Lens! With it, elements of the building sets are brought to life through Augmented Reality. It's so much fun !!
Additional information
Contains

DollsWalls Bedroom
DollsWalls Livingroom
DollsWalls Bathroom
DollsWalls Kitchen
Sustainable and safe toys
At DollsWalls, we want to take care of our planet and environment, which is why our toys and packaging are made from environmentally friendly, high-quality materials. It consists of recycled cardboard and high quality plastic. Thus, the toy is sustainable and can be recycled. All our materials are approved for children's toys and are produced in Denmark. You are guaranteed both sustainable and safe toys for your child.
Your child can play with DollsWalls alone or with siblings, parents or friends. It is also a fun project for family time together. DollsWalls can be combined with other toys and give your child unimaginable opportunities to create a world and characters out of free imagination. There are therefore endless play possibilities that are not limited by rules.
Our sustainable and safe toys are based on the idea of ​​playing and building using your imagination.  We have created colorful and happy characters and playsets that themselves to creativity and good times with the family and playmates with safe toys from DollsWalls. The smart thing about DollsWalls is that it can be easily disassembled and unpacked without filling up the children's room and can easily be used for visits and travel.